FDC SeaTac Federal Detention Center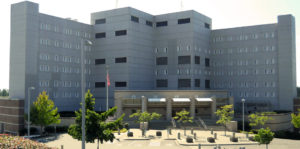 2425 SOUTH 200TH STREET SEATTLE, WA 98198
206-870-5700 Fax: 206-870-5717
Women's High-Security Detention Center
FDC SeaTac is also known as Sea-Tac Federal Detention Center is a High-Security federal prison located at 2425 South 200th Street Seattle, Washington operated by the Western Region of the Federal Bureau of Prisons (BOP), a division of the U.S. Department of Justice. FDC SeaTac can house up to 1000 female and male federal inmates sentenced and charged with Federal Crimes in U.S. District Court. The detention center serves Immigration detainees and inmates going through the federal trial process in the U.S. District Court for the Western District of Washington.

The Pink Lady Consulting Team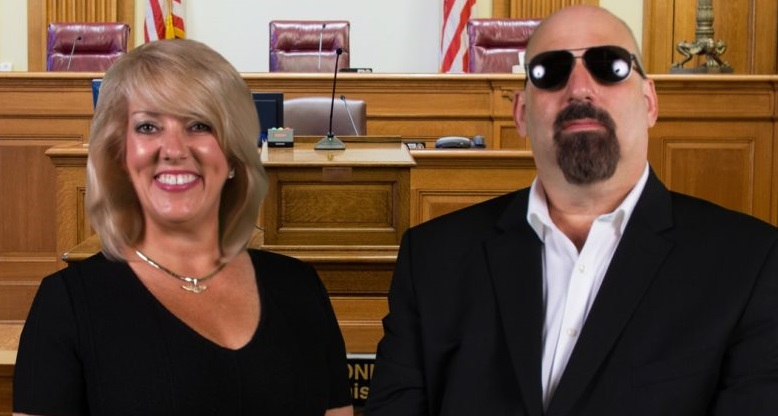 If you're facing Federal Prison,  Holli Coulman and Larry Levine are here to help You! Contact them NOW at:  help@pinkladyprisonconsultants.com  Start a live video chat now!
Religious Services –   FDC Sea-Tac is staffed by several chaplains.  Catholic, Protestant, Muslim, Jewish, and Native American services are held on a regular basis. Volunteers from the surrounding city of Seattle, Tacoma, and throughout King and Pierce  Counties also help orchestrate services for other religious groups. Inmates are allowed to wear religious items, and the facilities observe different holy days and also accommodate any dietary restrictions for various faiths.
FDC Sea-Tac Visiting Information
Visiting hours for FDC Seatac are 7:30 AM to 2:30 PM Saturday, Sunday, and Federal Holidays, and 2:00 PM to 9:00 PM Monday and Friday. Wardens can restrict the length of visits, or the number of people who can visit at once, to avoid visiting room overcrowding.
All social visits will be limited to one 2 hour session per day, regardless of admission status (pre-trial, hold-over, or cadre). The time period will begin when the inmate arrives in the visiting room. All inmates will be allowed only one visit per day. All inmates will be allowed to visit on any special visiting days/federal holidays that are approved by the Warden. On those days, all inmates will be allowed two (2) hours of visiting.
Inmates housed in Special Housing will visit via video. Inmates in Special Housing and Room Restriction will have their visits restricted to one hour. It's recommended to call FDC Seatac Control at 206-870-5700 to confirm the visiting schedule before departing for your visit.
Sending Mail To FDC SeaTac Inmates
FDC SeaTac inmates may receive mail addressed to them at the below address using the indicated format.
INMATE NAME & REGISTER NUMBER
FDC SEATAC
FEDERAL DETENTION CENTER
P.O. BOX 13900
SEATTLE, WA 98198
Inmates are not allowed to receive packages from home without prior written approval from the inmate's unit team or authorized staff member at the institution. The only packages an inmate may receive from home are those containing release clothing and authorized medical devices. However, inmates may receive magazines, hard and paperback books directly from the publisher
FDC SeaTac Inmate Telephone Calls
FDC SeaTac inmates are authorized 300 minutes of prepaid phone use January thru October, and 400 minutes, in November and December. Inmates phone lists can contain 30 approved called numbers and calls maximum of 15 minutes in length. VAC Communications contracts prison call services to the Bureau of Prisons and FDC SeaTac. A call costs 21¢ per minute, with 15-minute calls costing $3.15.
Pacific Telephone Company can substantially cut the cost of FDC Sea-Tac inmate calls from $3.15 to $1.65 for a 15-minute call! For information call 855-966-8655 or go to www.federalinmatecalling.com/ordering
Sending Funds To A Federal Inmate
Federal inmate can receive outside funds from their inmate accounts via a Postal Money order by U.S. Mail as well as a money transfer via Western Union. For additional information on sending money to an inmate please click on the appropriate link.