Federal Bureau of Investigations (FBI)
The Federal Bureau of Investigations (FBI) was founded on July 26, 1908 and is the main investigative arm of the U.S. Department of Justice tasked to investigate federal criminal offenses.
Pursuant to Title 18 USC 3052 and Title 18 USC 3107, FBI Special Agents are authorized to carry firearms, conduct criminal investigations, make seizures under warrant for violation of federal statutes, make arrests without warrant for any offense against the United States committed in his presence, or for any felony, cognizable under the laws of the United States,
if he has probable cause to believe that the person to be arrested has committed or is committing a felony.
FBI Special Agents Operating Authority
The FBI exercises concurrent jurisdiction with the other agencies like the Drug Enforcement Administration (DEA) and the Immigration and Customs Enforcement in the prosecution of the federal offense for drug smuggling.
The main objective of the FBI is to defend the United States against all forms of threats by using an intelligence-driven function to secure the national territory.
Operating Authority: Title 18 USC 3052 and Title 18 USC 3107
Number of FBI Special Agents: 13,000
Number of Field Offices: 56 Field Offices, 350 Resident Agencies
Trained at: FBI Academy, Quantico, Virginia
What FBI Special Agents Do
The principal duties of the Federal Bureau of Investigations (FBI) involve the gathering of intelligence and to conduct investigations.
Its investigatory power is the broadest among all of the investigating agencies of the Department of Justice.
Among its principal duties and powers include the following:
• Carry firearms, serve warrants and make arrests
• Investigate domestic and international acts of terrorisms
• Eradicate the threat to the national security
• Investigate crimes that are not vested upon the exclusive jurisdiction of a particular government agency
• Exercises the authority to use surveillance devices and tools in its investigations
Crimes the FBI Investigates
The most common crimes that the bureau investigates are:
• White collar crime
• Terrorism
• Serial killing
• Espionage
• Cybercrime
• Weapons of mass destruction
• Violent crimes
• Fraud
• Public Corruption
• Organized crimes
• Major Thefts
• Bank robbery
• Human Trafficking
• Hate crime
• Crimes against children
• Drug trafficking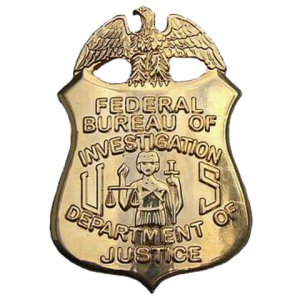 24 hours a day, 7 days a week
How Pink Lady Prison Consultants Help Female Inmates?
If you or someone you know was indicted and going to federal prison for a white-collar crime, our services can help you take advantage and qualify for the RDAP Substance Abuse Rehab Program, the First Step Act, the Second Chance Act or Compassionate Release, all which can drastically shorten the time you remain in Custody.
Each one of our consulting Service Areas are designed to limit clients exposure and ensure that they receive the shortest sentence possible, placement in geographically desirable women's prison camp for visits to maintain family ties, the delaying of fines and restitution, extra halfway house and home confinement, and getting out of federal custody early itself.